Richard Irwin is a composer, arranger and recording artist. Follow him on Apple Music, Deezer, Google Play, Napster, Tidal and Spotify.
Major New Release – Apprentice to Master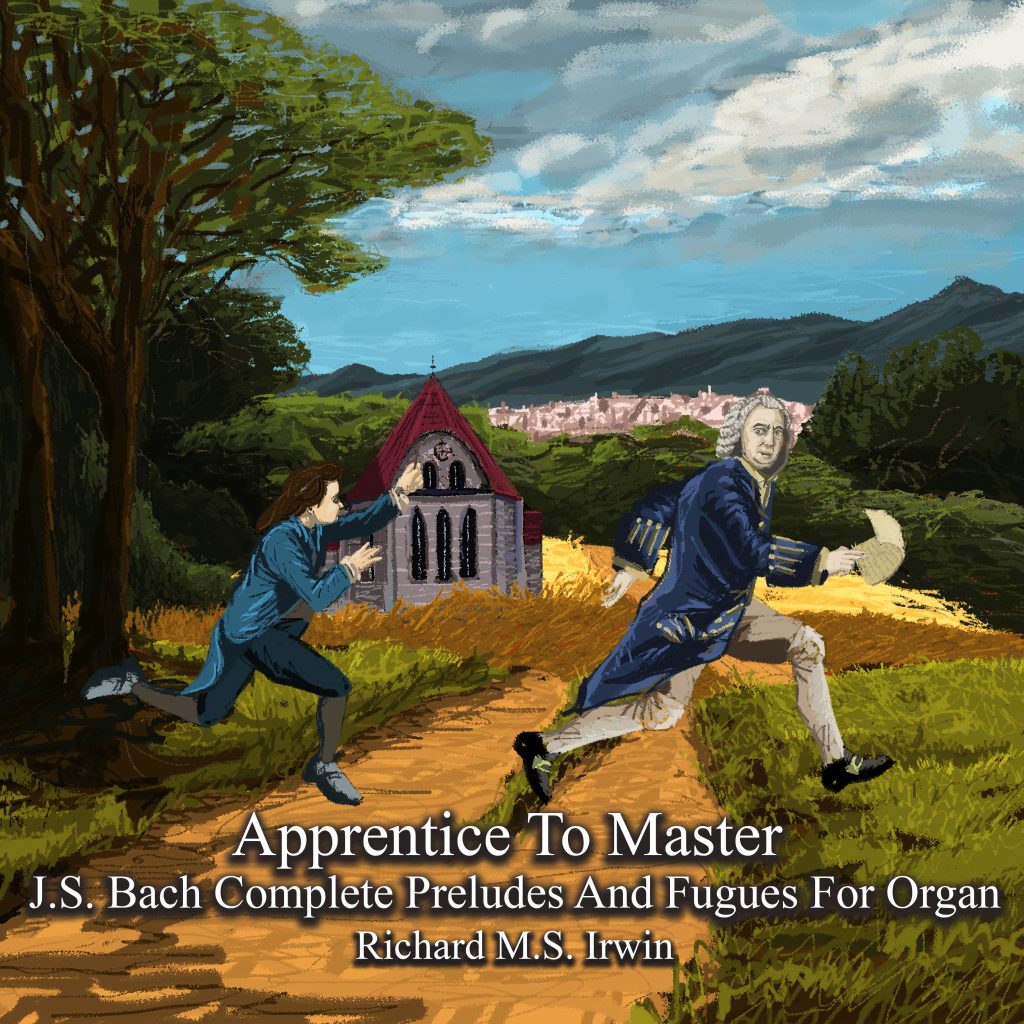 The music of Johann Sebastian Bach is revered as some of the greatest compositions ever written, but even Bach was young at one time and this collection of the complete Preludes and Fugues for Organ follows the progression of Bach's church music from a teenage apprentice to mature master of his art. It took nearly a year from conception to release.
We are especially honoured to dedicate the album to King Charles for his coronation.
Producing this album was a nine-month transformative process of learning for Richard who was also undergoing treatment for cancer in his lungs and his brain. He had often found with many recordings of Bach's organ works, that the music is lost in loud echoey chords and over-dramatic changes in tempo. This album therefore maintains a clarity that brings out the competing parts in the counterpoint and identifies the dance rhythms that are always at the heart of Bach's music.
It was both a musical and sometimes an emotional challenge for Richard, dealing with the youthful exuberance of the young Bach and the later expressions of anguish and personal tragedy as Bach grew older, and finally the mastery of his maturity.
Links to all good streaming services can found by clicking here. To enjoy the highest quality listening, you can buy a copy of the double CD Album by clicking here. £2.50 will be donated to Cancer Research for each copy sold.
Build a Better World – Environmental Fundraising Through Music
Follow us on Twitter @betterworldsong!
June 5th 2022 marked the 47th anniversary of World Environment Day and we are doing our bit to help restore our planet and to build a better world by releasing A Better World sung by Annie Garry is a classical crossover version of the song written by award-winning song-writer Colin Gordon-Farleigh and composed by Richard M.S. Irwin with help from David Simkins, who also produced the track. It is available through all good music platforms, including Apple, Deezer, Spotify, Tidal etc.
The new song is dedicated to environmentalist campaigner, Greta Thunberg, who we asked to propose the charities which will receive the royalties from the song. As before, instead of asking an audience to donate money to these charities, supporters can donate simply by listening to "A Better World" on their favourite music platform and sharing it on social media using this link Richard M.S. Irwin – A Better World.
Composer, Arranger of Best Classic Song Award May 2019
Richard Irwin Original Hymns
Richard Irwin Contemporary Hymn Arrangements
Richard Irwin Meditations
Richard Irwin Anthems
Richard Irwin Wedding Music
Backing Tracks
Have a project that you need help with?
Let's Talk – Contact Me Here